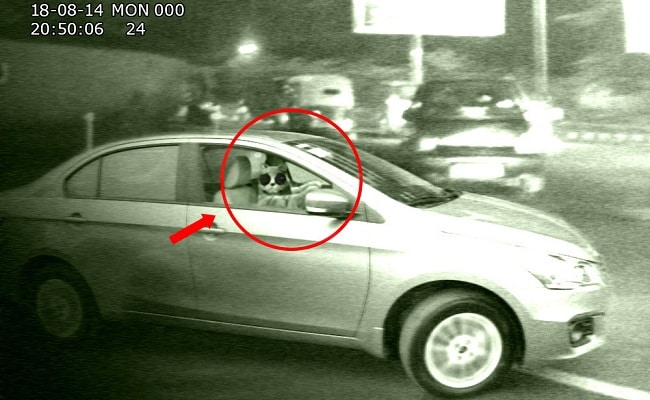 Mrs. Raghunath was driving in Delhi, India when she spotted a cat driving a car right next to her. She claims she saw a car, driven by a fat tabby cat, halt right next to her car at the Vasant Kunj red light.
Mrs Raghunath elaborated, "I was heading to the mall and was parked at the red light near the flyover when a stylish new sedan halted next to my car, it looked quite sleek, so I was eager to take a peep inside. That is when I noticed its driver; it was a cat wearing John Lennon style shades! The last thing I remember before I fainted was the cat rolled down the window and winked at me."
To read more about this cat driving a car in India, click here.