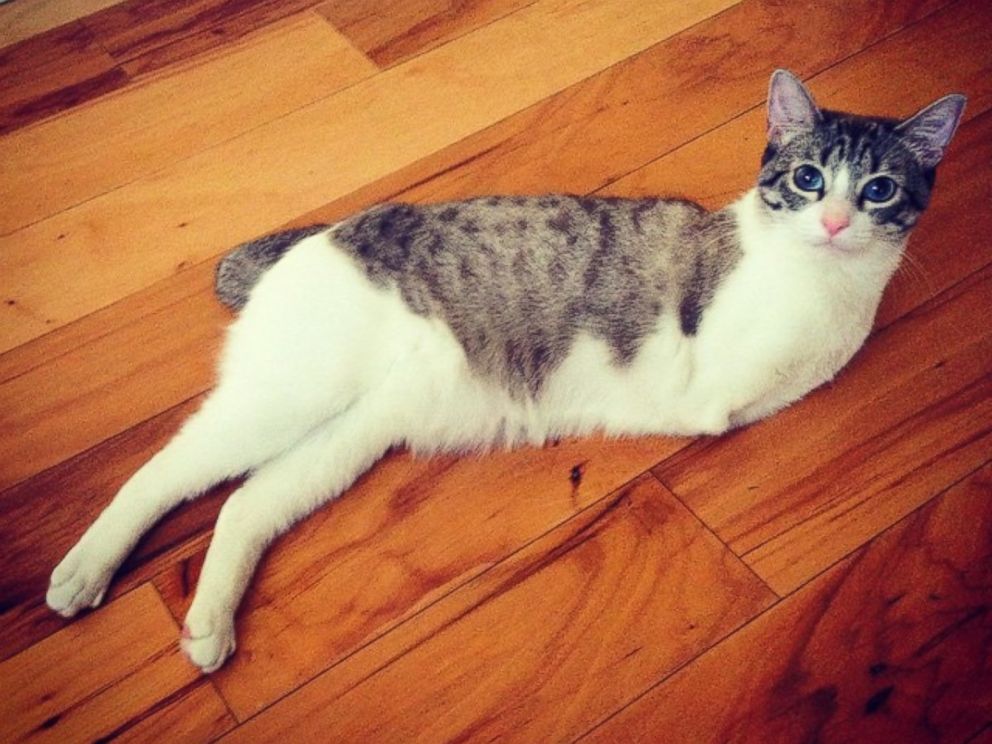 Roux only has two back legs so she's been dubbed the "Bunny Cat" by her owner, Jackie Deak Akey, who adopted Roux from the veterinary clinic where she works. Jackie put pictures of Rouxh on Instagram which immediately attracted over 50,000 followers.
"When I saw her it was absolutely love at first sight," Akey said. "When I met her in person, I was in awe of her. She is fearless, independent and very capable. She doesn't let anything stop her, and she continues to amaze me at what she can do."
If Roux can live a happy live in a good home with only two back legs, then there's nothing anyone else can't do to live a happy life as well, especially if they have an adorable kitty like Roux around to brighten up their lives with a cat.