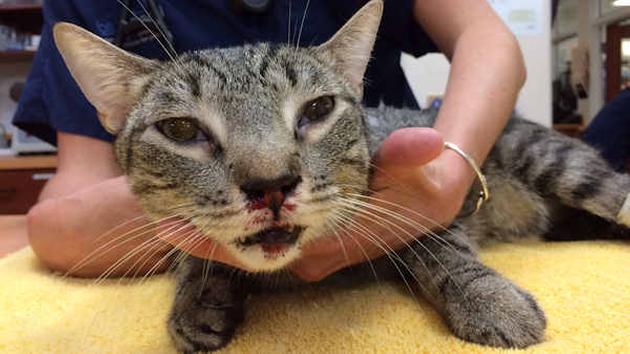 Sammy, a 2-year old cat in New York, was sitting on the window sill leaning against a screen covering a window when the screen gave way. Sammy fell four stories but miraculously survived.
Suffering a broken right hind leg and broken toes on his right front paw, Sammy also split his hard palate. Despite his injuries, Sammy will likely recover. If you live in a high rise with a cat, make sure your windows are secured so your cat can't fall out. Even though cats can land on their feet, you don't want to tempt fate with your cat's life.
To read more about Sammy surviving a four story fall, click here.