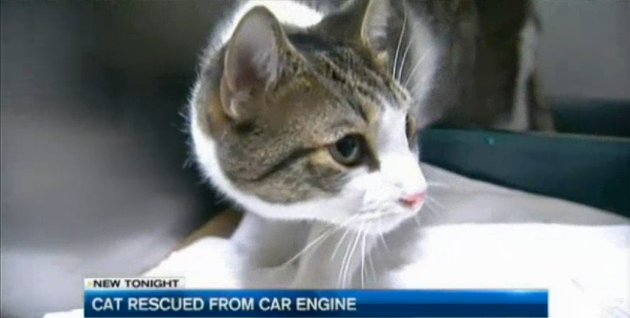 The next time you drive a car, listen for a strange sound coming from the engine. Normally it might be an engine with a faulty part, but in rare cases, it could be the sound of a cat trapped in the engine as the car starts to move.
Crista McKinnon noticed the noise on Wednesday morning, when she stopped at a McDonald's in the town of Ashland, approximately 5 miles from her home.
"When I looked inside the engine, there was just a little tiny space where you could see the caton the front axle," McKinnon told The Boston Globe. "It was very, very stressed at that point. It was breathing heavily, like it was in some sort of shock."
Fortunately the fire department arrived and managed to rescue the kitty from the engine compartment. The cat is now safe and officials are looking for the cat's owner.
To read more about the cat that hid inside a car engine and lived to tell the tale, click here.