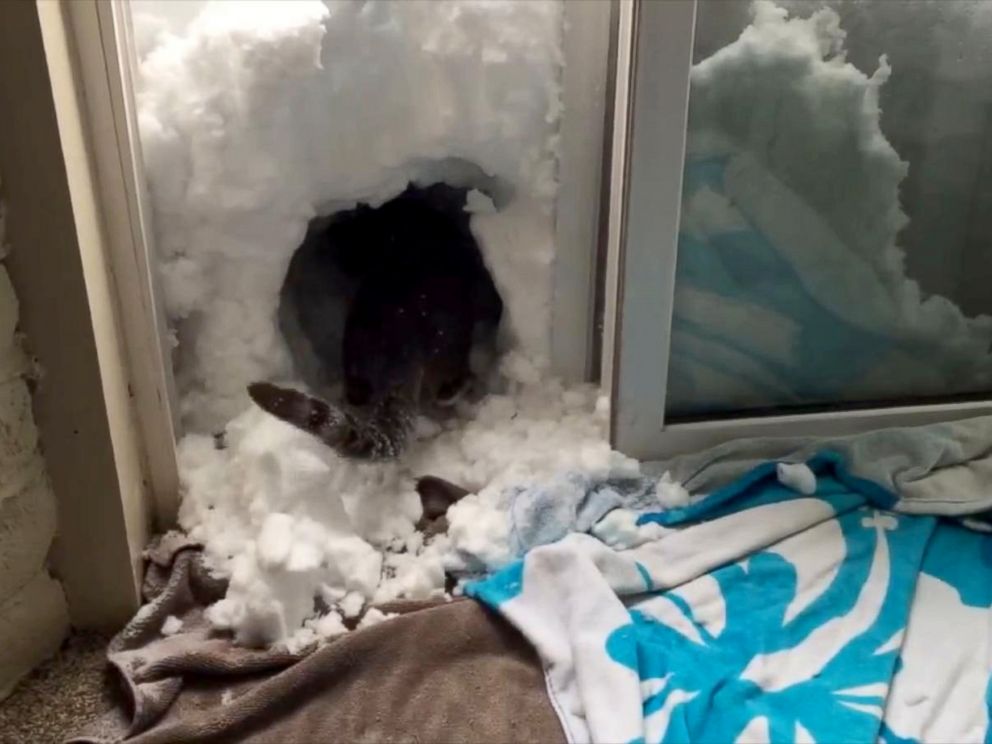 Denver recently got walloped with a blizzard, yet that didn't stop one cat from enjoying the great outdoors. When a pile of snow blocked its path, the cat simply tunneled its way through the snow and built a snow igloo.
Owner, KMGH photojournalist Adam Stevens, opened the patio door and said his cat, Boots, just kept digging and digging away until he had just enough space to house his little self.
To see more pictures of Boots digging an igloo, click here.