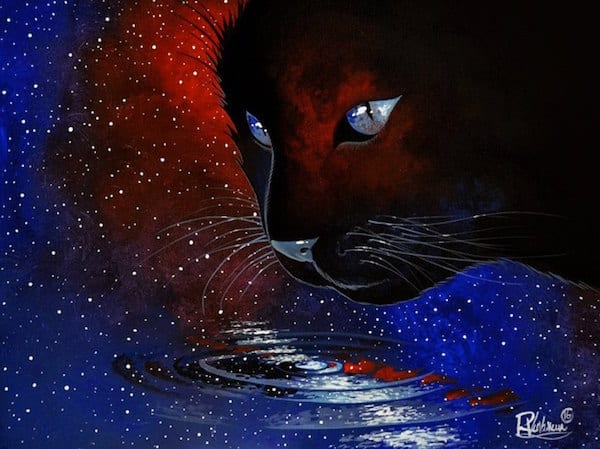 Although cat videos and pictures have taken over the Internet, cat pictures in general still remain popular whether they were captured with a camera or not. French painter Raphaël Vavasseur creates an evocative mix of otherworldly fantasy styles meshing with a tangible comic book influence all involving cats as his main focus.
Vavasseur says, "When I was 20 years old, I remember that I painted a black cat, which seemed very pleasing to the people around me. I'm 41 years old now, so it means that it's been 21 years that I've been painting cats."
To see more pictures of Vavasseur's cat artwork, click here.