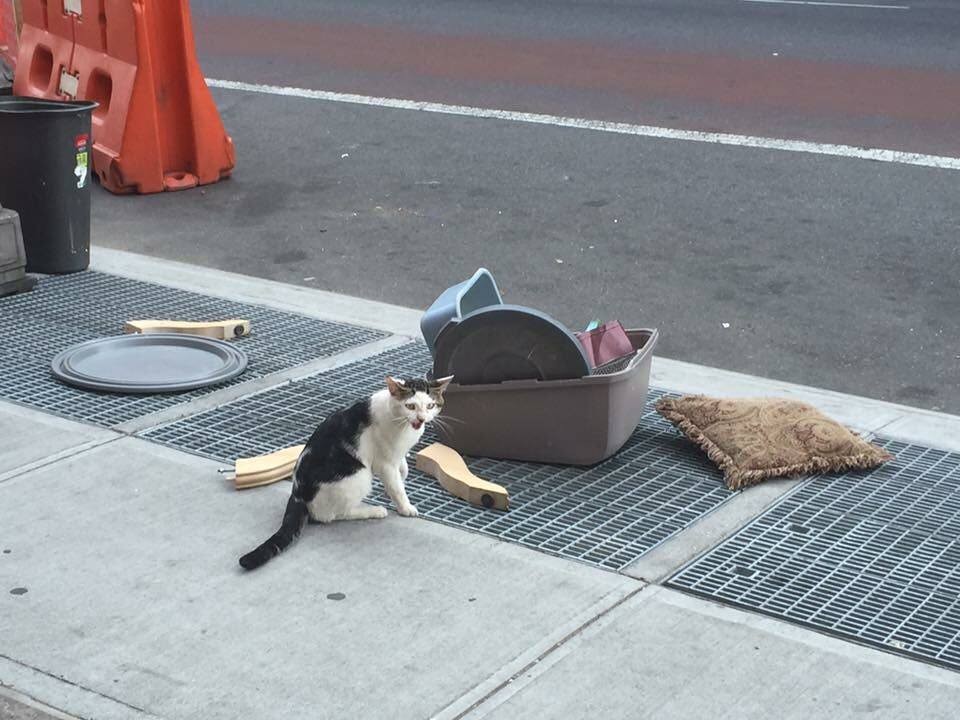 In Brooklyn, New York, someone abandoned a cat on Nostrand Avenue with a litter box and cat supplies. The poor cat sat crying until a street sweeper frightened him off.
That's when volunteers from the Flatbush Area Team for Cats' (FAT Cats) searched for him and dubbed him Nostrand after the street where he was found. Fortunately he was found and captured safely, and given a medical checkup.
Now he'll be put up for adoption so if you happen to live in the Brooklyn area, you can adopt Nostrand and give him a good home.
To read more about the cat abandoned on the streets of Brooklyn, click here.