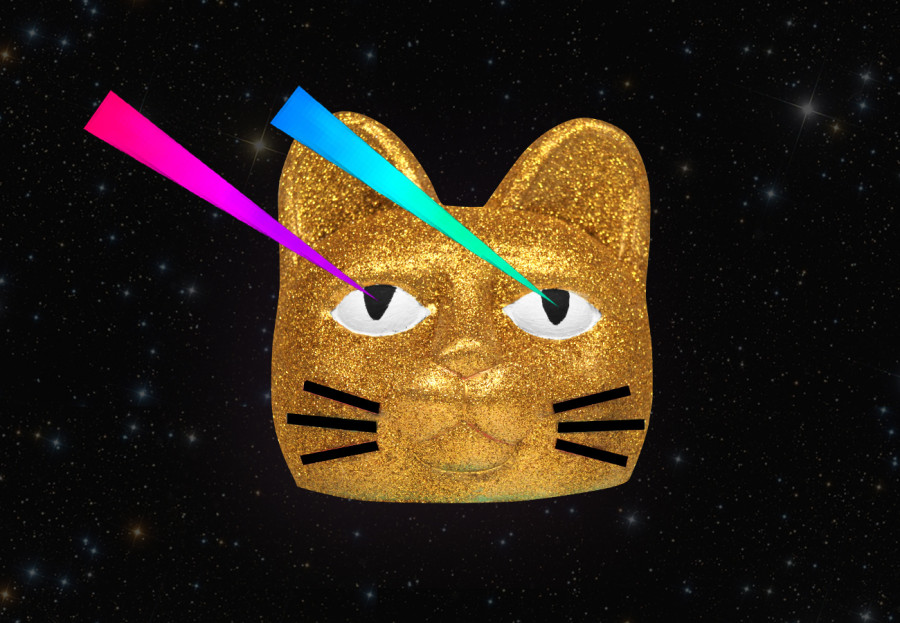 Art can take on all types of strange forms that may take some time to appreciate, but if you like cats and art, you may want to learn more about Laser Cat. The brainchild of public art creators Dave Glass and Kill Cooper, Laser Cat is a giant, inflatable, gold work of art that shoots light out of its eyes.
Laser Cat can project images of other works of art such as videos, paintings, and cat photos.
"Play is a huge element of what we do," Cooper explained. "Laser cat is interactive. During the show people can press a giant button and it will fire off the first artwork. The next person will push the button and the next work will shoot out."
Added Glass: "Feed your art to laser cat and he will project it onto the world."
In case you're not considered crazy enough by your friends and relatives for being obsessed with cats, you can go one step further and support the art presentations of Laser Cat.