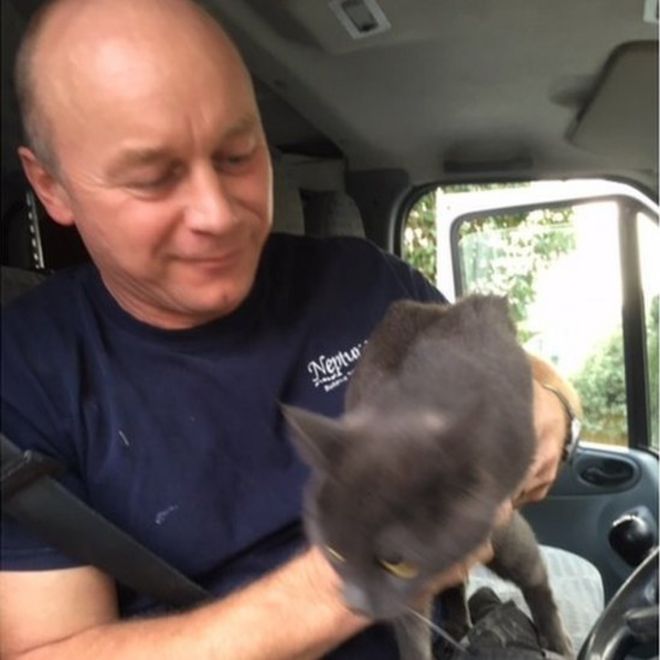 When Matt Haine drove from his home in Warminster, Wiltshire to Weston-super-Mare, Somerset, he heard a cat on the roof of his van.
"I pulled up and it just slid down the windscreen – so slowly – I saw the tail then the back legs and all of a sudden these big eyes looking at me," he said. Only later did he realize that the cat on his van was actually his own cat, Flo.
Fortunately Flo was unharmed but on the return trip, Matt made sure Flo was safely strapped into the passenger seat. Now when he leaves for work, he checks the roof of his van to make sure Flo or any other cat isn't trying to hitch a ride.
To read more about the cat that survived a 45 mile car trip on the roof, click here.