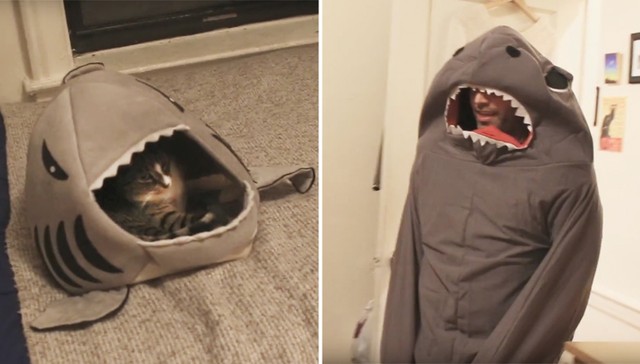 Jeff Cerulli has a cat named Peeps who has a favorite toy. "Peeps loves playing in that shark bed," Cerulli said. "So I ordered a shark costume to see what would happen."
When Jeff showed up in front of Peeps, dressed as a shark, Peeps wasn't impressed. So Jeff took off the costume and then Peeps was fine with its owner once more, proving once and for all that clothes really do make a man, especially if that man is dressed up to look like a shark.
To read more about the man who dressed up as his cat's favorite toy, click here.