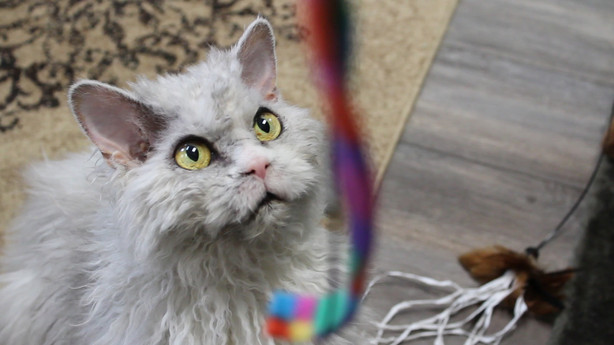 If you want a job and like cats, you might want to get a job working for a local animal shelter. Failing that, you could do no worse getting a job working for a local publishing company in Salt Lake City, Utah. That's because this company has adopted several cats as the official company animals.
One adopted cat, named Albert, has become an Internet sensation alone. Albert first joined the company after an employee's sister, who was a cat breeder, asked if the company wanted him. That's because Albert had missed the cut in being a show cat.
Now instead of taking water or coffee breaks, employees take cat breaks. The cats help reduce the stress and increase the happiness of the employees, and the cats get a good home with employees even coming in on the weekend to care for them.
To read more about Albert and the other cats adopted by a company, click here.