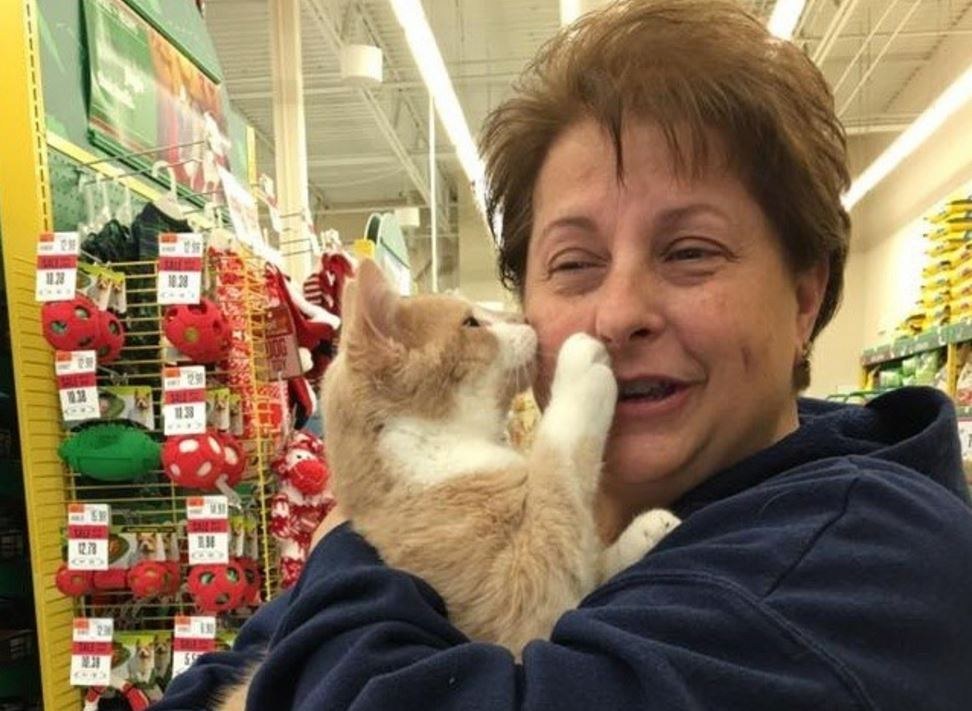 Finnegan's life started out horribly when he and his other kitten siblings got shoved in a bag and thrown out of a moving car. The Michigan Humane Society rescued these kittens and nursed them back to health so they could be adopted. That's when Renee Pelton saw a picture of Finnegan and decided she wanted that cat.
Now Finnegan can't stop kissing Renee. "He likes to give kisses, loves hugs, loves to be held like a baby," Pelton says. "I've never had a cat like him."
Cats can tell when someone loves them. The next time someone tells you that a cat can't express emotions, you'll immediately know that that person can't express emotions either so stay away from heartless people like that and stick with lovable cats instead.
To read more about the cat that can't stop kissing its owner, click here.