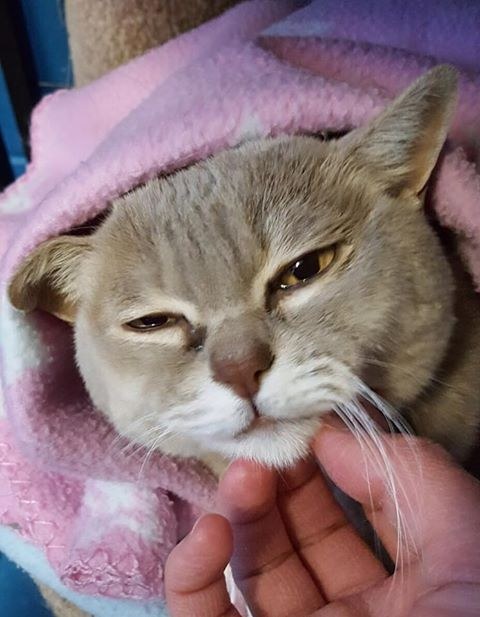 When Mildred's owner moved to a nursing home, Mildred wound up in an animal shelter. Like many animals who lose their home, Mildred's health declined rapidly and she caught a respiratory infection, essentially a cold.
That's when Becca Gordon met Mildred and decided to take her in. Initially, Mildred refused to eat food or drink water, but gradually Gordon nursed Milodred back to health. When Mildred started sneezing, Gordon took her into the bathroom with her where the shower steamed up the room. The steam apparently helped clear Mildred's nasal passages so she could breathe again.
Now Mildred is a happy cat and doing well, which shows the importance of foster homes for pets. To read more about the sick cat who found someone who could provide the necessary care, click here.