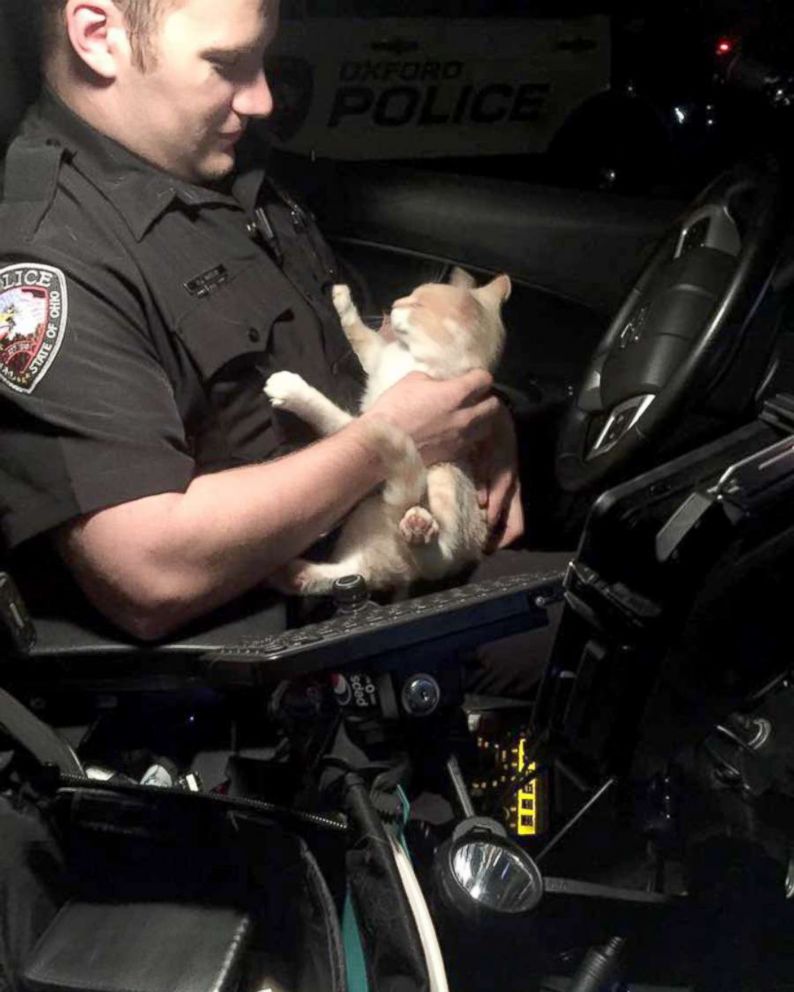 In the city of Oxford, Ohio, officer Richard Butler was sitting in his car when a cat jumped through the open window and let the officer scratch its belly. Then the cat refused to leave the police car so the officer decided to foster the cat for a few days in case the owners came forward.
Curiously, nobody's claimed the cat yet. Now that word has gotten out about this cat, people have requested to adopt it unless the original owners can be found, but this is a good example of a happy ending for a stray cat.
To read more about the cat that jumped into a police car, click here.