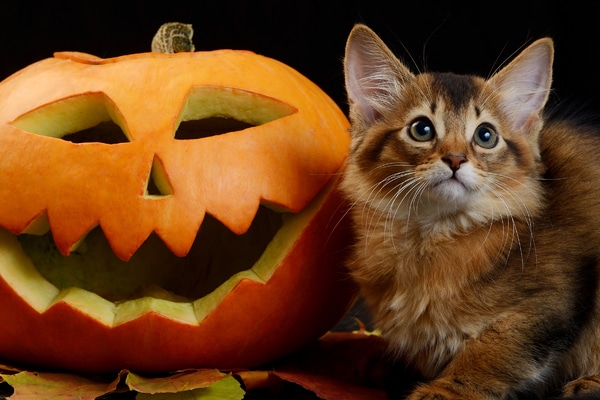 In the United States, the fall is traditionally a time when major holidays arrive grouped together. Fortunately in October, there are numerous events you can celebrate with your cat.
For example, October 16 is Global Cat Day and October 29 is National Cat Day. Take care of your cat on those two days and encourage others to adopt a cat to give a loving cat a good home. The more people who get cats, the more people you can empathize so everyone learns the meaning of the saying, "misery loves company."
To read more about cat events during October, click here.