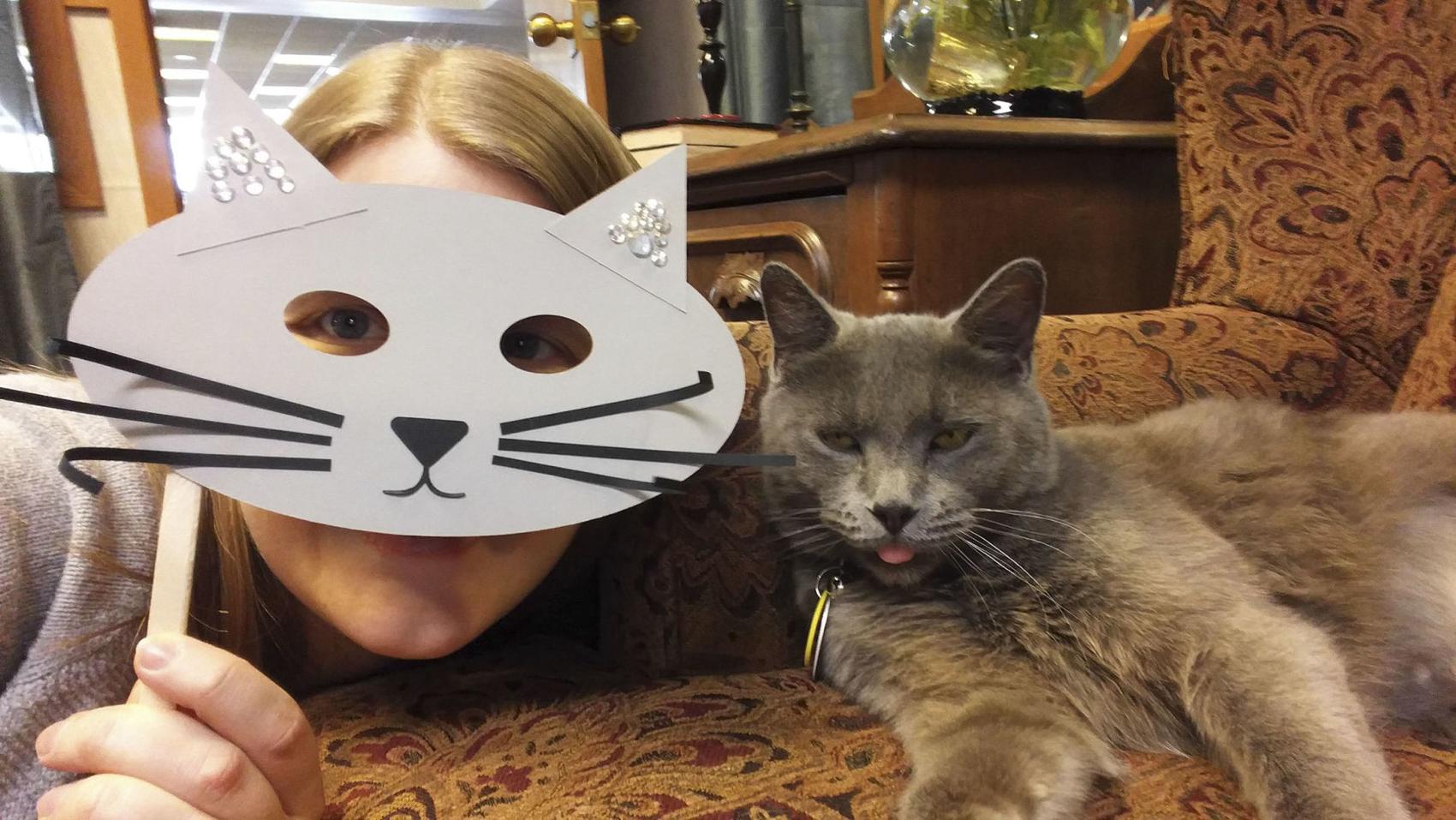 When the Bristol public library wanted a mascot, they went to the Human Society to rescue an animal. Originally they thought about a dog or a rabbit, but then their eyes fell on an older cat that they nicknamed Page Turner.
Now Page Turner has a happy tome in the library, keeping patrons happy and attracting more people to visit the library. "We've had people that have lost their pet who come in to be with her. We have people come in to study with her," said Dawn Powell, the library coordinator.
If books alone can't bring new visitors into the library, perhaps a cat will. Then while people are enjoying the presence of the cat, they can browse the books and read a magazine or two as well.
To read more about the library that adopted a cat, click here.