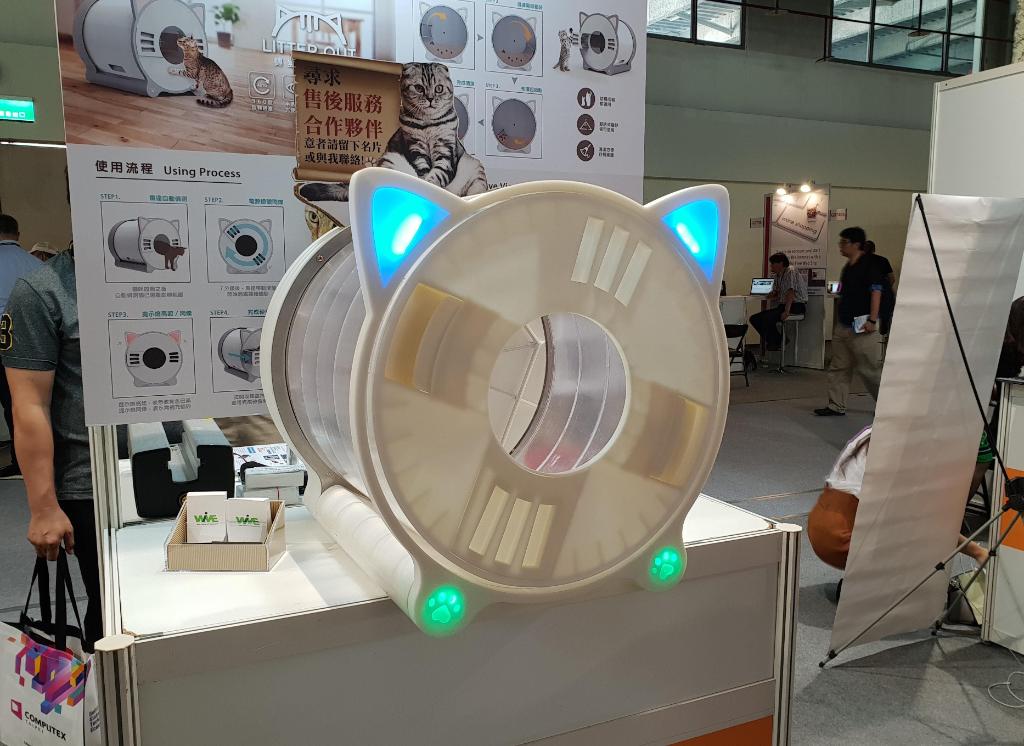 cleaning a litter box is probably low on anyone's list of activities they enjoy. That's why a variety of self-cleaning, robotic litter boxes have appeared over the years. One of the latest self-cleaning litter box ideas comes from Taiwan.
The idea is that the cat steps inside the rotating tube (when it's not rotating, of course), and does its business. After a fixed amount of time, the litter box rotates to dump the clumped waste into a container that you can easily remove to dump out.
Will such rotating litter boxes probe popular than other self-cleaning litter boxes? Or will it just be cheaper to make your kids clean the litter boxes so you don't have to?
To learn more about this rotating cat litter box, click here.