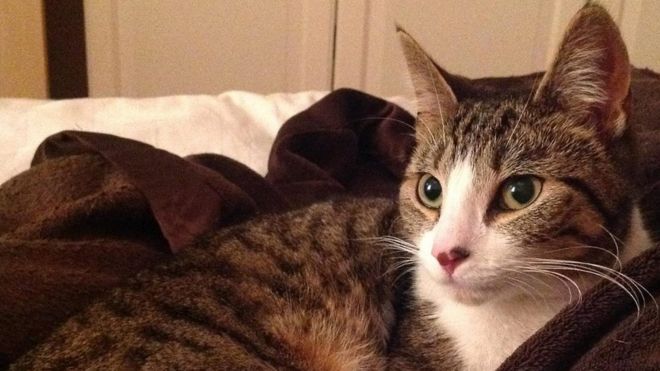 Vicky Stokes took her cat, Roxy, to the vet in 2013. That's where Roxy managed to escape. Despite putting posters all over the neighborhood, Vicky was unable to find Roxy.
That's when Amy Ward noticed a stray cat hanging around her garden. After gradually winning Roxy's trust, Amy took Roxy to the exact same vet where she has escaped from five years ago. That's when the vet scanned for a microchip and helped reunite Roxy back with Vicky five years later.
To read about this five year reunion with a cat, click here.