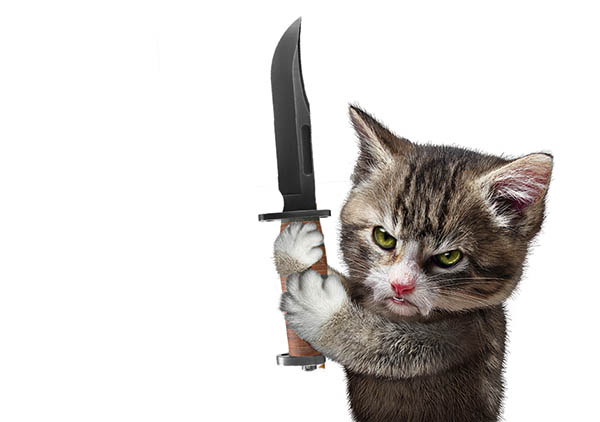 It's often easy to tell when a cat might be displeased. Usually a cat will swipe its paw and slash your arm or hiss to warn you away. However, one woman noticed that her cat sends a more ominous message.
When trapped by a door inside a kitchen, this particular cat will knock a kitchen knife off its magnetic holder and then slide the knife under the door. This implied threat likely means the cat wants its way or else there will be severe consequences.
To see a video of a cat sliding a kitchen knife under a door, click here.