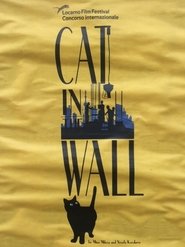 Many movies have cats to make the movie more enjoyable and appealing to people who love animals. However, London-based Bulgarian filmmakers, Mileva and Kazakova have created a film that tells the true story of how a cat, stuck in a wall, affects a community and changes the lives of diverse neighbors, while also tackling timely issues like immigration, xenophobia and Brexit.
The movie is more than just about a cat but how people of different generations and backgrounds deal with various issues all because they want to rescue a cat. If cats can bring people together, perhaps every country should just elect a cat as their national leader and then everyone will be happy.
To learn more about the "Cat in the Wall" movie, click here.