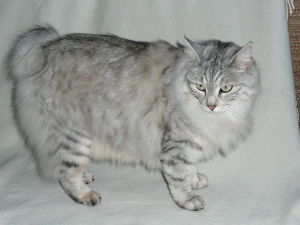 Names are important for both people and pets. If you're stumped for a good name for your cat, considering using a Japanese name. Many people use Japanese words to name their cat because Japanese can sound elegant and unique while also having a hidden meaning.
For example, Aiko means "Child of love" while haiku is a form of Japanese poetry. By picking a unique and distinctive Japanese name for your cat, you can give your pet a colorful name that fits your cat's personality.
To see a list of Japanese names commonly used for cats, click here.