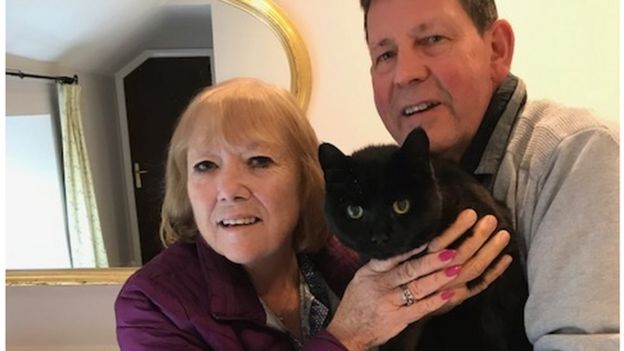 Mel Sergeant adopted a black cat named Clyde back in 2013. Unfortunately, Clyde escaped one day and was never found despite searches all over the neighborhood.
Then Mel got a call from a veterinarian who said Clyde had been found and identified by his microchip. Curiously, Clyde returned home on Halloween, which is traditionally a holiday associated with black cats.
Clyde will now go back home and meet his sister, Bonnie, so that should be a shock for both cats.
To learn more about the cat that returned home after six years, click here.