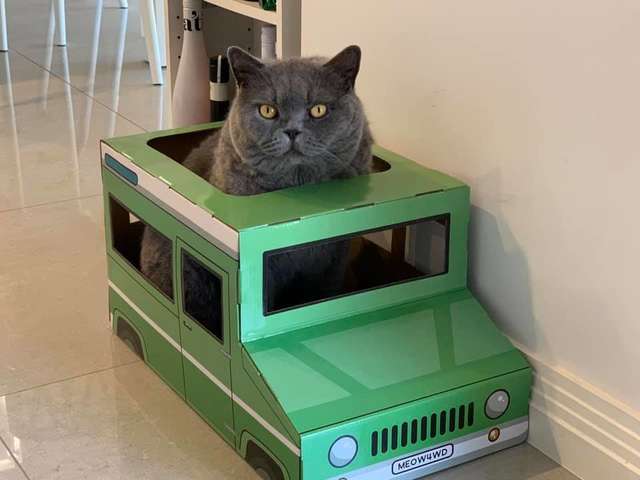 Ben Vroomans first adopted Frank two years ago, he quickly discovered that Frank didn't like to be touched or held. Yet over time, Frank has become a friendly companion to Ben.
Although Frank didn't like toys, he did seem to like a cardboard couch. When this cardboard couch started getting worn, Ben decided to give him a cardboard jeep — and Frank immediately fell in love with it.
So if your cat doesn't like toys, consider an inexpensive card box box. You may just make your cat happy and saved yourself a lot of money at the same time.
To learn more about the cat that loves a cardboard jeep, click here.