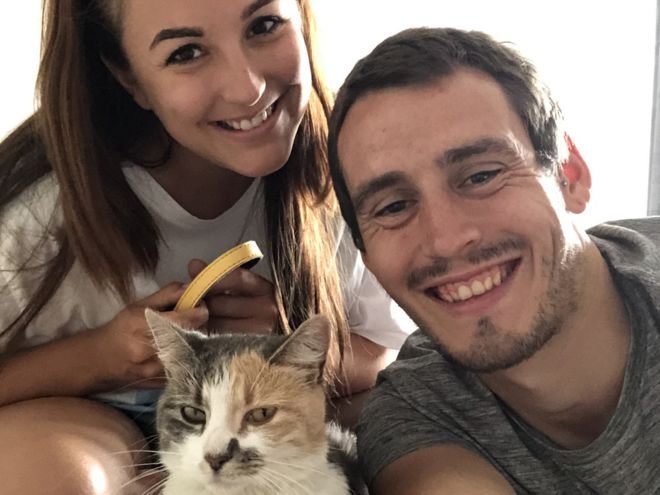 On July 15, Darcy the cat went missing from her home in Beechdale, Nottingham. On the day Darcy went missing, Darcy's owners, Matt Ryder and Katya Aleksic, had a repairman over to fix their TV.
When the couple asked neighbors for help finding Darcy, one neighbor's outdoor surveillance camera caught Darcy jumping into the repairman's van before the man drove off. Following the van's trail, the couple eventually caught up to Darcy and reunited.
So the lesson is clear. Keep your cat from jumping into people's vehicles and make sure you use outdoor surveillance cameras because it just might one day tell you where your cat may have gone.
To learn more about the cat that travelled 30 miles in a van, click here.