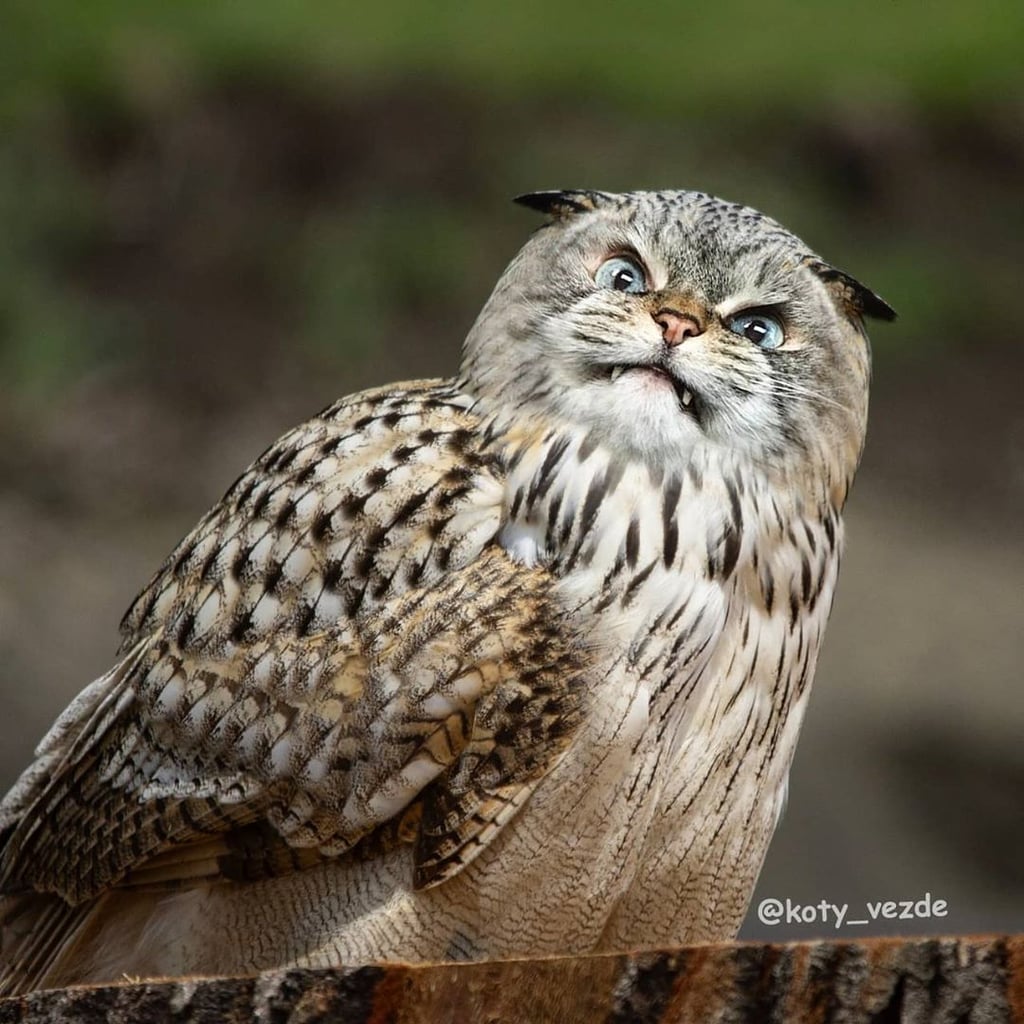 Koty Vezde is a Russian artist who loves cats. Using her imagination and her love of cats, Koty has put together various images combining cat faces on the bodies of different animals.
These creations can range from the humorous to the bizarre to the outright horrific. Still it shows that no matter what body a cat's face may be on, you can still learn a lot about a cat's facial expressions at a glance. Hopefully that glance means the cat likes you but that's not always the case.
To see more pictures of cat faces on the bodies of other animals, click here.