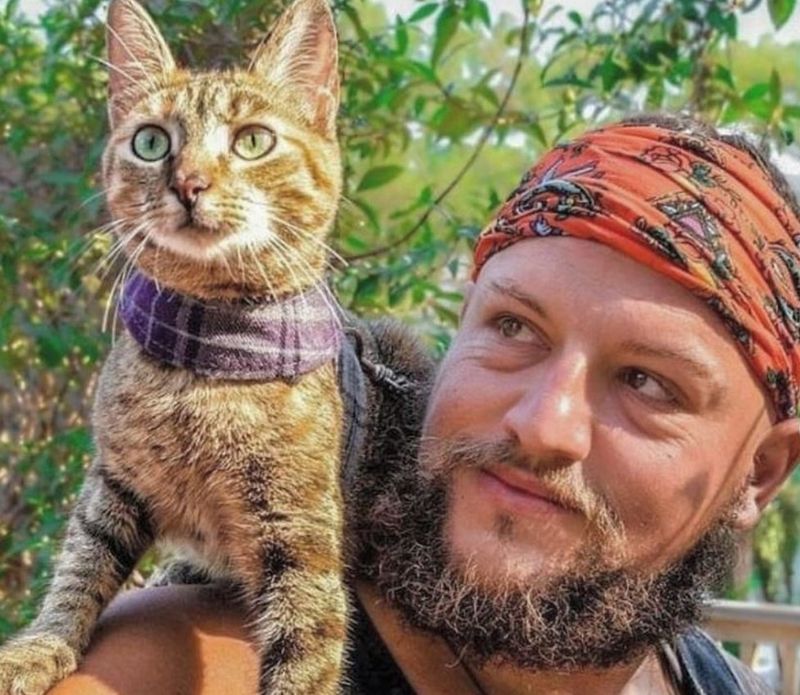 Former Edinburgh Rugby player Dean Nicholson worked as a welder. Tiring of his 9-5 existence, he decided to hop on a bike and see the world. He bicycled through Scotland, Amsterdam, Belgium, Greece, Switzerland and Italy before boarding a ferry to Croatia.
While riding through Bosnia, he ran into a cat who hopped on his bike and caught a ride into town. Dean tried to find if the cat had been microchipped but it wasn't. Now Dean has traveled throughout Europe with his cat named Nala, which goes to show that life is always better with a cat.
To learn more about Nala the cat traveling around Europe, click here.