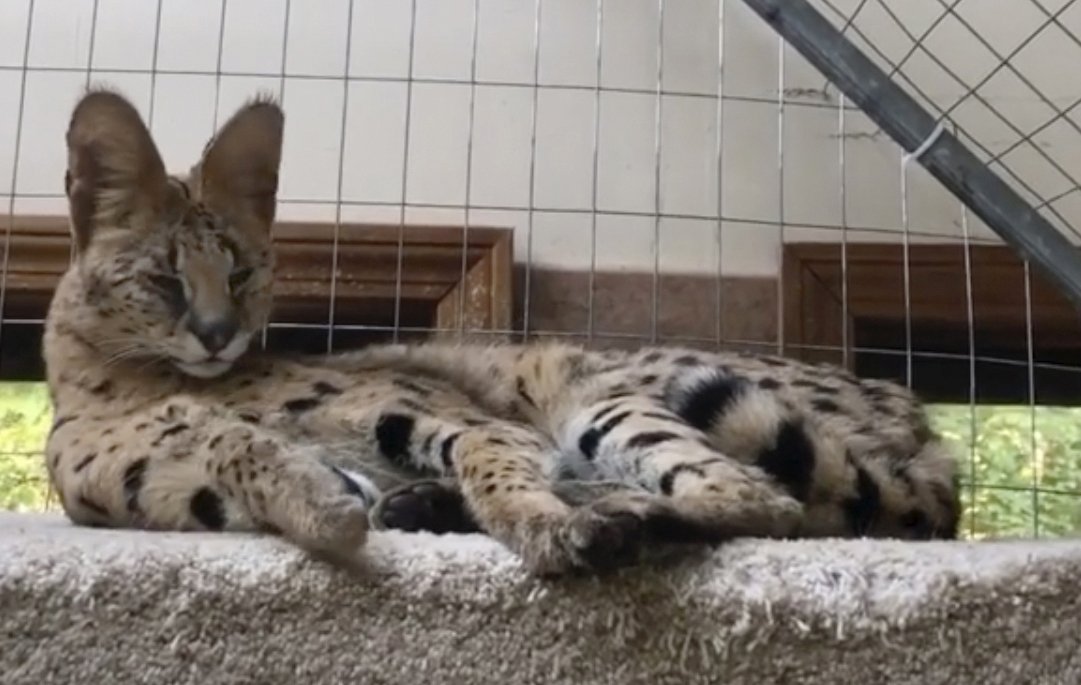 Dean King, a cat owner in New Hampshire, adopted a 40-pound (18-kilogram) African serval cat named Spartacus. One day, Spartacus escaped, and being such a large, exotic cat, the owners hoped that someone would spot him soon.
Fortunately Spartacus has been found safe and sound after pending a few days roaming around New Hampshire. Dean said that Spartacus is now safely back home after being spooked by the family dog. The lesson is that always plan in advance what you should do if your cat gets lost. That way you'll increase your chances of getting your cat back.
To learn more about the Serval cat that's been found, click here.