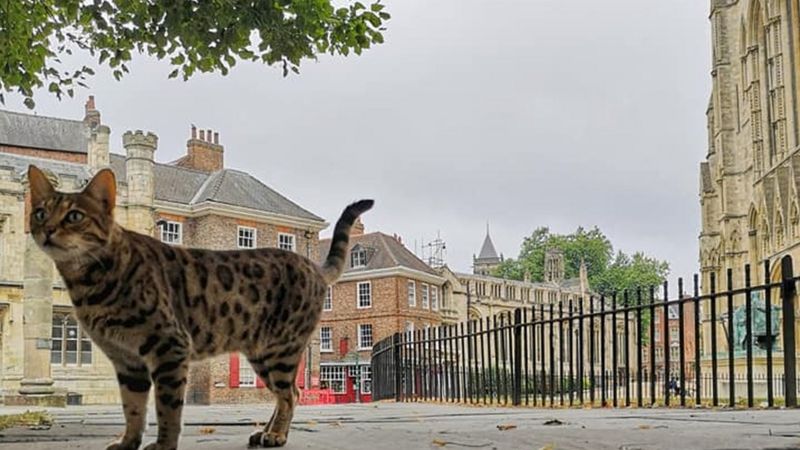 Gerald, a six-year-old Bengal cat, had become a familiar sight in the area since he moved to York in 2017. Unfortunately Gerald recently passed away so the Dean of York gave permission for Gerald to be buried in Dean's Park beside the cathedral.
In just three years of becoming known as the cathedral cat, Gerald became well-known to staff while visitors adored him. Now people all over the world are mourning the passing of Gerald so if you happen to visit St Michael le Belfrey church, you can pay your respects to Gerald.
To learn more about a cat honored by the ringing of church bells, click here.