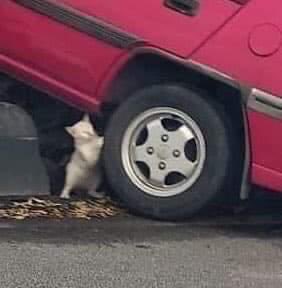 One of the latest cat pictures that's gone viral on the Internet involves a cat that appears to be pushing a car all by itself. While there are stories of grandmothers lifting cars up to save grandchildren, it's not common to hear of this event involving a cat.
For some odd reason, seeing a cat pushing a car has reminded people of Cullen from the "Twilight" movies and book series. That's because Cullen saves Bella from a car, although it likely didn't attract as much attention as the cat picture.
To learn more about how a cat pushing a car picture has reminded people of "Twilight," click here.