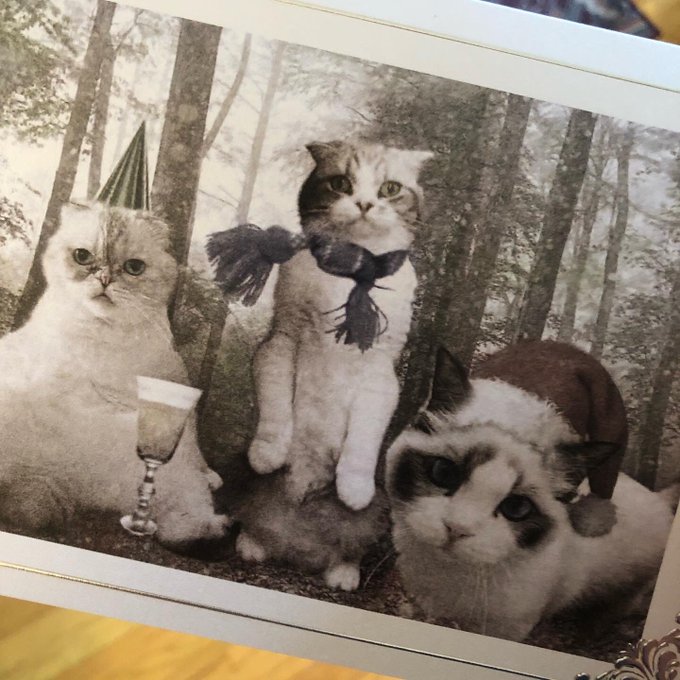 It's no surprise that Taylor Swift loves her three felines and spoils them like all good cat owners strive to do whenever possible. For this Christmas, Taylor Swift captured a picture of her three cats with one of them wearing a hat.
If cats can play such a crucial role on the Internet, it's no surprise that they play an equally vital role helping people celebrate Christmas. For this holiday season, be sure to spoil your cat because your cat deserves to be spoiled whenever possible since that's what cats expect anyway.
To learn more about Taylor Swift's latest cat Christmas card, click here.