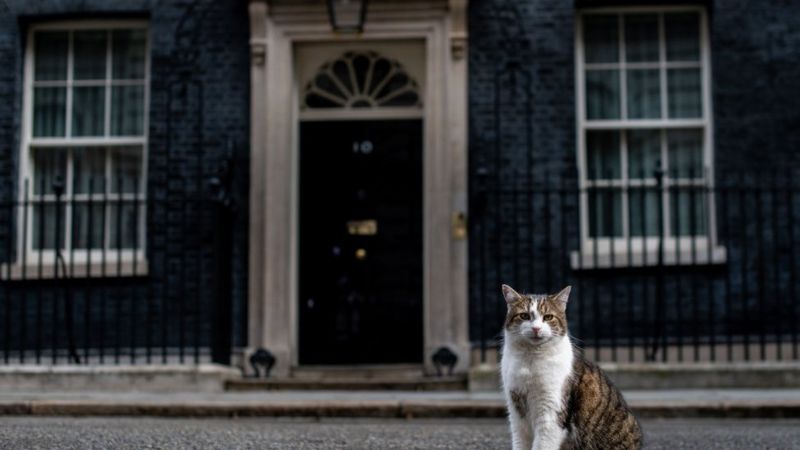 Way back in February 2011, someone brought Larry the to live at Downing Street, the official home of the British prime minister. At the time, Larry was given the official title Chief Mouser.
During those ten years, Larry has served along prime ministers David Cameron, Theresa May and Boris Johnson. Larry has also gotten into fights with Palmerston, the Foreign Office cat.
The next time you visit Downing Street, look for Larry. He might not be visible but you can be sure he's behind the scenes, running the British government without the help of any humans.
To learn more about Larry the Cat's tenth anniversary at Downing Street, click here.