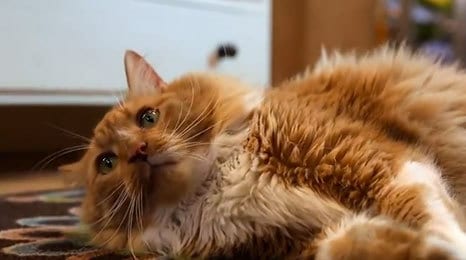 When Amy adopted a cat named Pudding from the animal shelter, she sensed an immediate bond between them. However, it wasn't until later that night did she truly understand what that bond would mean.
Less than a few hours after Amy brought Pudding home, she suffered form a diabetic seizure. Unable to move or speak, Amy panicked, thinking that no one would be able to help her until Pudding jumped on her chest and swatted at her nose.
Amy was able to speak her son's name and Pudding ran off to retrieve him. Her son was able to get help and save Amy's life, thanks to the help of Pudding. Now Pudding has become a licensed therapy cat, which proves it's beneficial for your health to adopt and care for a cat.