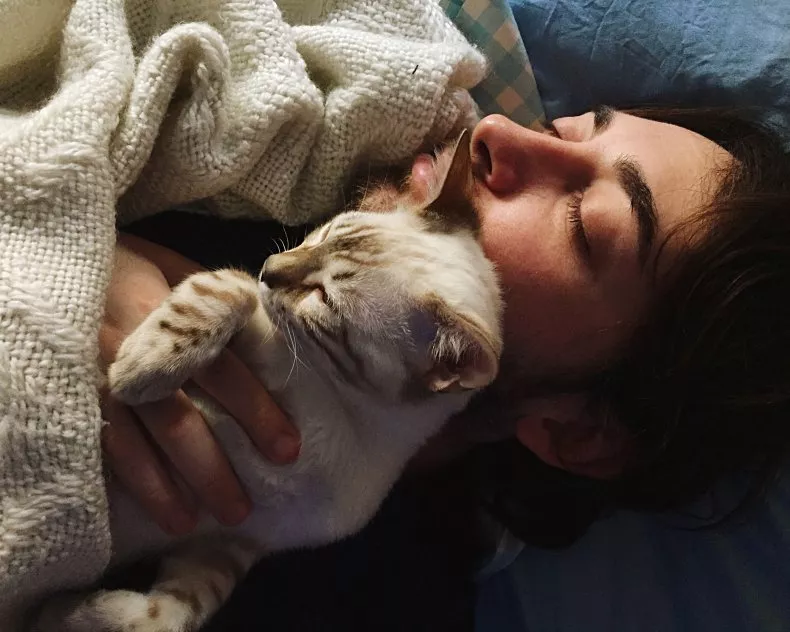 Cats sleep 25 hours a day and when they wake up, they're often so exhausted that they need to take another nap just to recover from sleeping so long. Pictures of sleeping cats are always good to bring a smile to people's faces, but now a senior cat that insists on spooning with its own under the blankets has gone viral.
According to a study published in 2019 in the peer-reviewed journal Current Biology, cats, like dogs and children, have a "similar capacity for the formation of secure and insecure attachments towards human caregivers." So if your cat wants to sleep with you, let it. After all, as long as you cat is asleep, it can't be awake bothering you with its demands.
To learn more about the cat that insists on sleeping with its owner, click here.