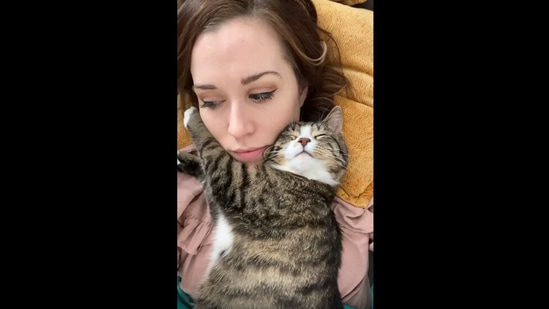 A cat named Otie was stuck in an animal shelter. Fortunately a woman decided to adopt Otie. Now Otie has returned the favor by embracing its owner in a video that's gone viral.
Otie apparently is happy to be out of the animal shelter cage and in a forever home with a loving owner. If cats can be so emotional and caring, perhaps there's a chance people can act that way towards each other as well. Then again, that's probably why cats are superior to most human beings.
To learn more about that cat that embraced its owner after getting adopted, click here.