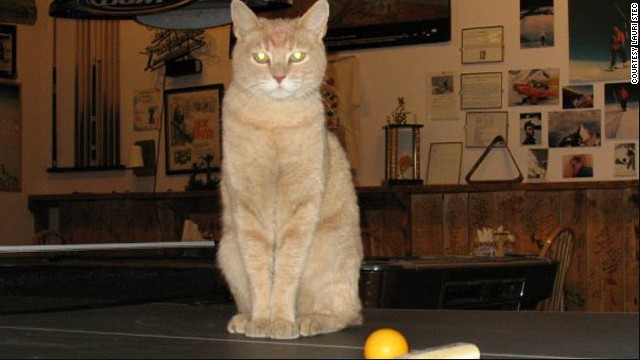 After holding the office of mayor in Talkeetna, Alaska, for 16 years, Stubbs the cat was recently mauled by a dog. that resulted in a punctured lung, a fractured sternum, and a 5-inch gash on his side.
Lauri Stec, manager of the general store, found Stubbs along with other kittens, and named him "Stubbs" because he had no tail. Soon afterward, residents weren't happy with any of the human candidates in the upcoming mayoral election and voted for Stubbs as a write-in candidate.
The kitten won and spent more than a decade running the town If a cat can run a town as mayor successfully, perhaps there's hope for making a cat run for president one day. At least a cat would be a better choice than nearly every human candidate that both parties keep offering us.