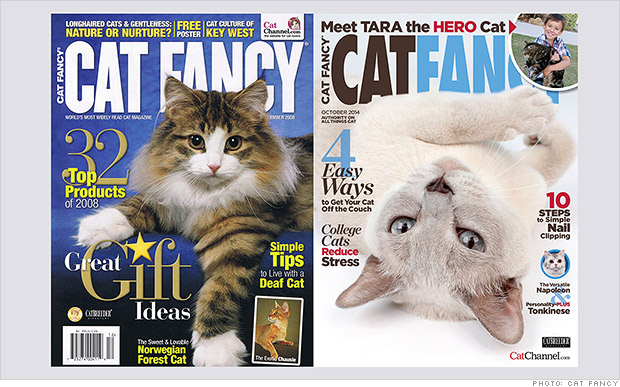 After 50 years, "Cat Fancy" will print its final issue in January. Although the print publication will no longer exist, Cat Fancy plans to offer a bi-monthly version called "Catster." Catster's content offers lighter fare than Cat Fancy magazine including articles about cats who love bubble baths, and how cats can help people meditate.
"'Cat Fancy' was originally for people who were cat owners looking for news regarding cat health," said David Fry, the chairman of I-5 Publishing, the publisher of "Cat Fancy."
According to Chief Digital Officer Jennifer Black, "Catster has a really great online presence." Headlines on the site include 'What's Up With Fancy Litter Boxes, Anyhow?' and 'I Got Married at Home, and My Cat Was Not Invited.'
To read more about the demise of Cat Fancy and its shift to the Internet, click here.