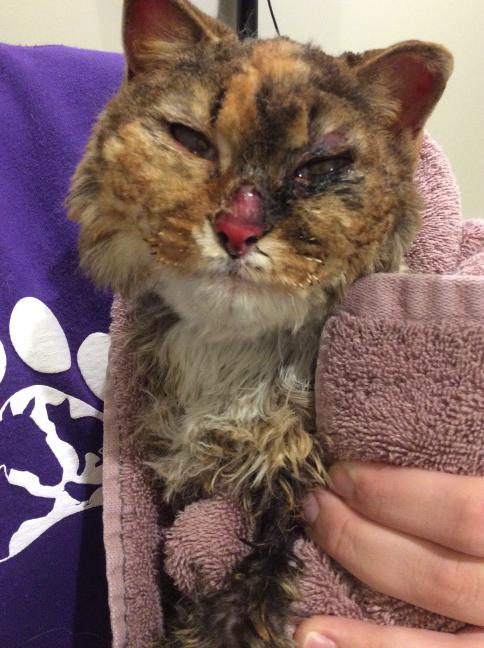 When a house in Charlotte, North Carolina caught on fire, the family fled to safety but weren't able to locate their cat. Four hours later after firefighters had finally extinguished the blaze, one firefighter heard meowing coming from behind one of the walls. That's when the firefighter found that the cat had somehow survived the house fire by hiding behind a wall for four hours.
The cat suffered burn marks, an injured eye, and smoke inhalation, but firefighters took the cat to a veterinarian where the cat is recovering. How that cat managed to survive a four hour fire is a mystery, but the cat looks like it will recover and be able to rejoin its family in a new home sometime in the near future.
To read more about the cat that survived a house fire, click here.