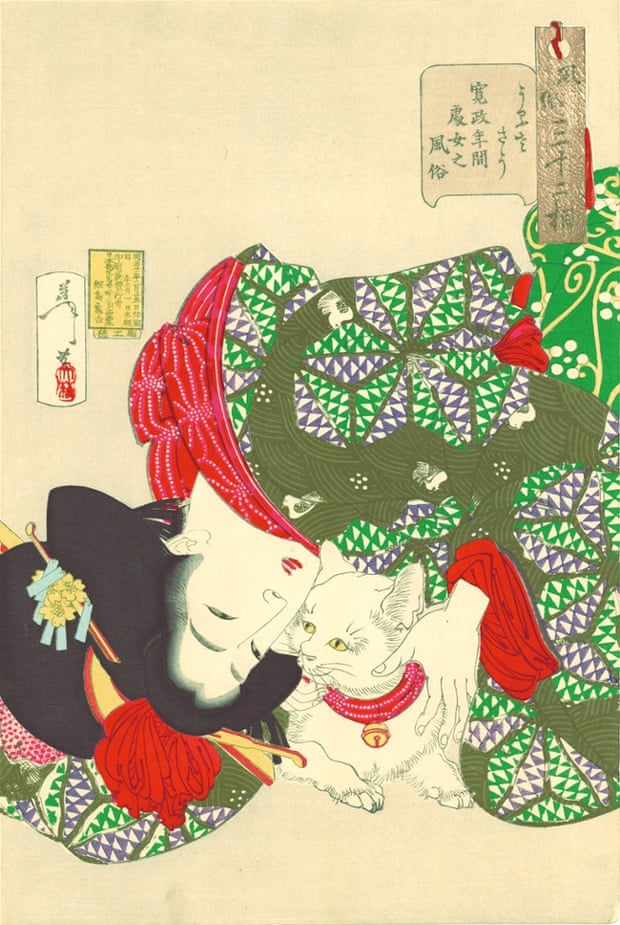 For some odd reason, the Japanese love cats, even though cats aren't native to that country. To celebrate Japan's obsession with cats, you can visit New York's Japan Society Gallery exhibition, Life of Cats: Selections from the Hiraki Ukiyo-e Collection.
Comprising 90 cat-centric ukiyo-e woodblock prints as well as manga, porcelain figures and books, the exhibition was curated by Miwako Tezuka, gallery director at the Japan Society. "People are really crazy about cats in Japan," Tezuka said. "Back in 2006, the director of the Hiraki Foundation decided to tap into this love, going into the collection to look for cat prints. They discovered so many cat images they organised an exhibition."
That exhibition proved so popular in Japan that Tezuka decided to bring it to New York. If you happen to be in New York, take a look at the exhibit and see how cats have played a huge role in Japanese history.
To read more about Japan's Life of Cats exhibit, click here.