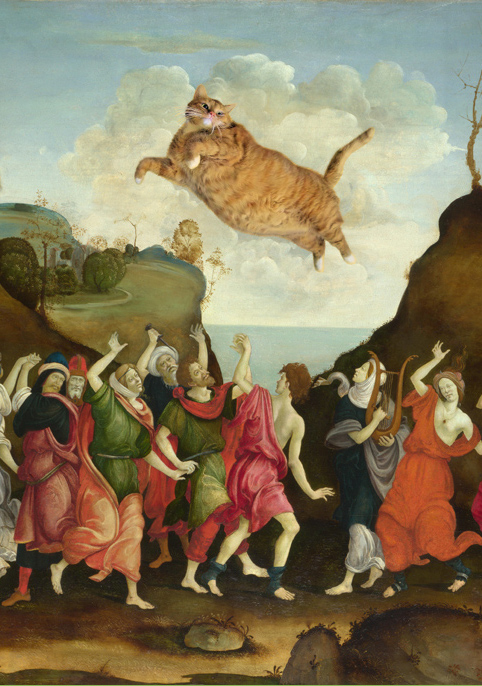 If you like cats and art in the form of old paintings, you might like to combine your interests and support the work of an artist who likes to recreate European style paintings but with a fat ginger cat in all of them.
The idea of a fat ginger cat being considered art is funny in itself, but when you see the fat cat mingling with European characters in paintings that look like they're from the medieval times, viewing fat cat art can put a smile on your face in ways that no other form of entertainment could possibly do.
If you enjoy the art of fat cats, then be sure to purchase the book to help support the artist in creating more fat cat art for your amusement.