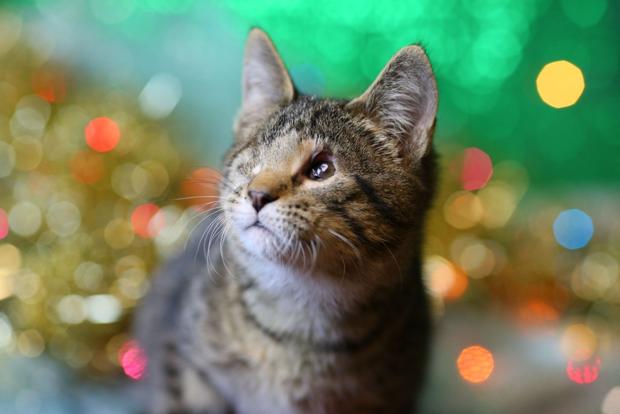 In Racine, Wisconsin, someone found a stray kitten wandering around with badly damaged eyes. The Wisconsin Humane Society's veterinary team removed the right eye but managed to save the left eye, which also was in bad shape.
Fortunately the one-eyed cat quickly found a new home with a woman named Monica Steren.
"I didn't even bother to ask my husband if it was OK to adopt him," Steren said. "I just flew down to Racine."
Steren she had a special place in her heart for this cat — which her family has tentatively named Salami — because she works with adults with disabilities.
"I would only ever adopt a cat if it was special-needs," said Steren, a 25-year-old social worker. "So he just kind of called my name."
To read about the happy story of the one-eyed cat finding a home, click here.