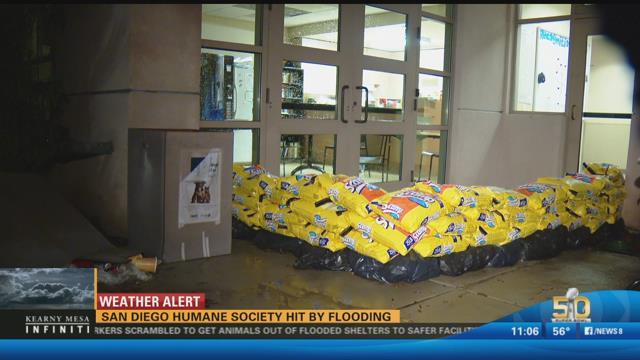 The winter storms caused by El Nino brought torrential rainfall all over Southern California, flooding streets, homes, and businesses. The San Diego Humane Society needed sand bags to keep rising water from entering their building, but when they ran out of sandbags, they improvised and used 25 pound bags of kitty litter instead.
"We've moved animals everywhere. We have moved them to higher digs at Sherman Street. We moved them over here to our Gaines Street campus and we are making sure that everybody is safe and sound," said Gary Weitzman of the San Diego Humane Society.
Thanks to kitty litter, the San Diego Humane Society should be safe from flooding. To read more about kitty litter used as sandbags, click here.