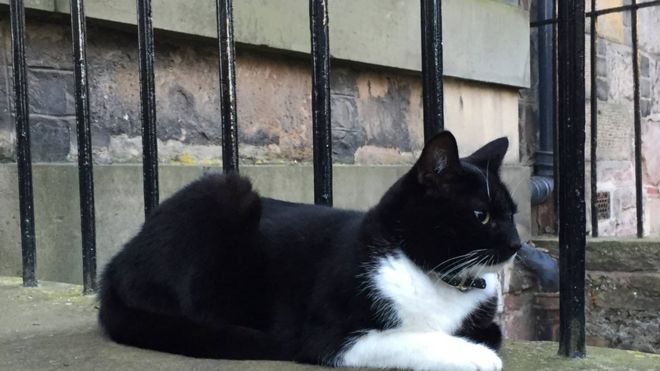 The black and white male cat, called Jordan, owned by friars at Edinburgh University's Catholic Dominican chaplaincy, was a familiar sight in the library, often sleeping on his favourite turquoise chairs. Jordan was so popular that in 2014, the staff even issued him his own matriculation card.
Unfortunately Jordan was last seen on March 13. The university press office issued an alert via Twitter on Tuesday, asking people to keep an eye out for Jordan, who is known to frequent George Square. If you happen to live near Edinburgh University, keep your eye out for Jordan and help bring him back to the library where he belongs.
To read more about the missing Edinburgh University library cat, click here.