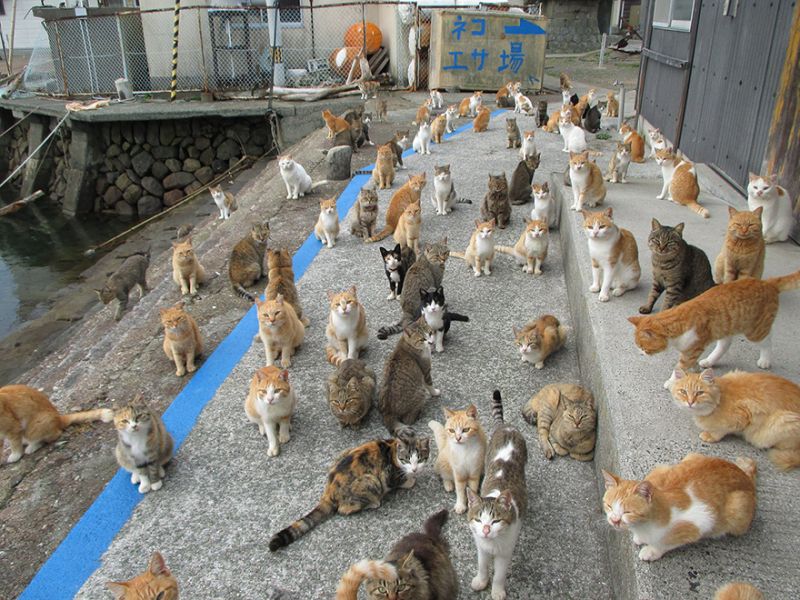 A while back, caretakers on Aoshima, a tiny remote island in the Ehime Prefecture of southern Japan otherwise known as Cat Island, had a problem. During the winter, boat service to the mainland could be suspended due to harsh weather. So the caretakers of the cats send out a request on the Internet asking for donations of cat food.
A few days later, they pleaded for everyone to stop sending them cat food. Apparently cat lovers around the world donated so much food that the caretakers on Aoshima had no place to store the excess food.
For now, the cats on Cat Island will be well fed. If you're thinking of helping the cats on Cat Island, consider donating food or money to a local cat shelter instead until Cat Island needs help in the future.
To read more about Cat Island, click here.