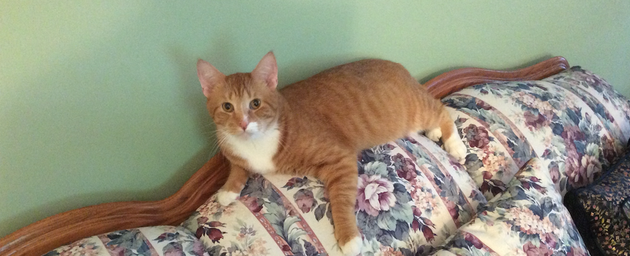 If you happen to live in the Bronx, you might want to drop by a certain apartment building and visit the ninth floor. That's where you might meet MushMush, a friendly cat that the apartment residents have nicknamed "the Mayor of the Ninth Floor" because he's so friendly and wants to greet everybody.
"He started greeting people and walking down the hall with them," said Despina Goanos, MushMush's owner. "He's very lovable, he's extremely friendly, he loves everybody and he's convinced he can make everybody love him."
To read more about the friendly cat in the Bronx, click here.