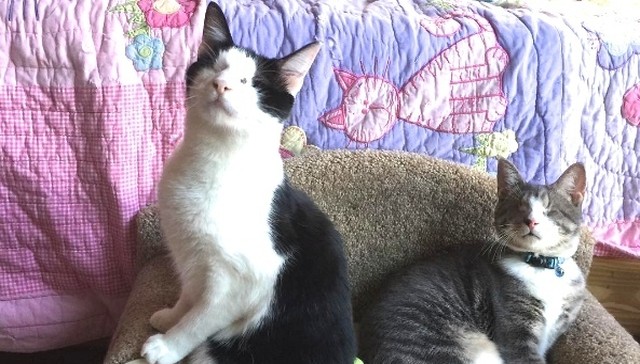 Finding enough homes for cats is hard enough, but what happens when a cat is blind? When Blossom the cat was found, she had a severe eye infection caused by an upper inflammatory virus. This forced veterinarians to remove her eyes due to the infection.
Radio personality Howard Stern and his wife temporarily foster homed Blossom, but Blossom really needed a home that could care for a blind cat. That's when Susan Smith decided to adopt Blossom because she also has several other blind cats.
Now Blossom has not only found a happy home, but has found a happy home filled with other blind cats who can play together.
"Blossom is a sassy diva," Smith said. "I've never seen a cat with such a bossy spirit. She is constantly making me laugh, like when she ignores me because she thinks I can't see her."
To read more about the blind cat that has found a good home, click here.