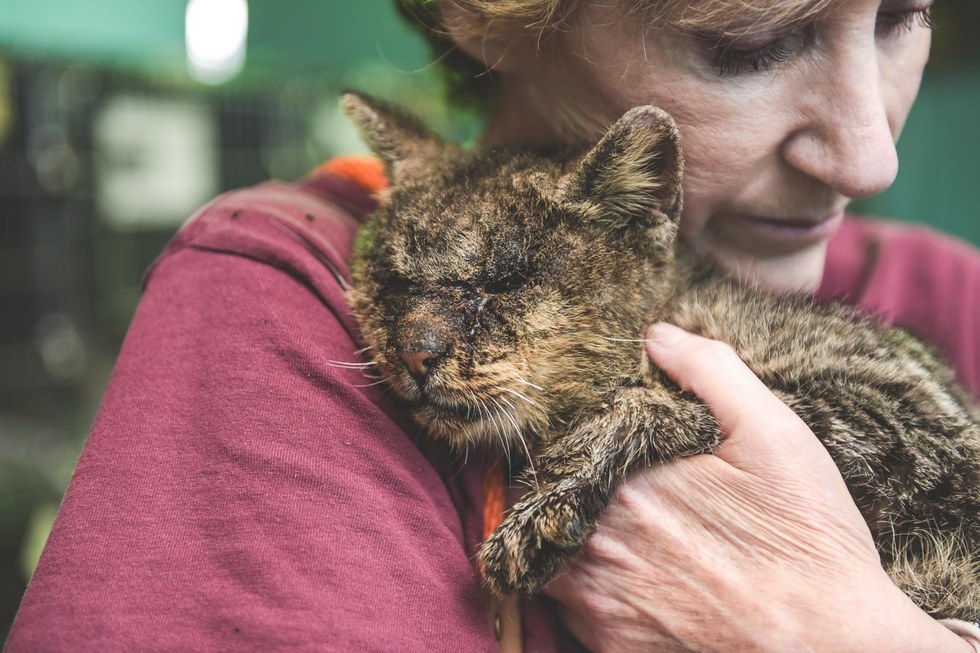 Unlike many cats who wind up in animal shelters, Valentino had more problems than most. First of all, Valentino's fur had been hardened with grime. Even worse, he suffered from sarcoptic mange, a condition that's highly contagious to both cats and humans. to make matters worse, his eyes caked and swollen shut.
Yet when Elaine Seamans visited the Baldwin Park animal shelter, she heard Valentino's faint cry for help.
"He reached out with his little paw and made the tiniest meow," Seamans said. "It was like he was screaming without verbalizing it: 'Please help me.'"
Elaine had to adopt Valentino. With a loving owner and plenty of medical attention, Valentino's life is now looking up for the first time. If you can spare the time to care for a cat, you can be certain there's a loving cat that would love to be part of your life as well.
To read more about Valentino, click here.