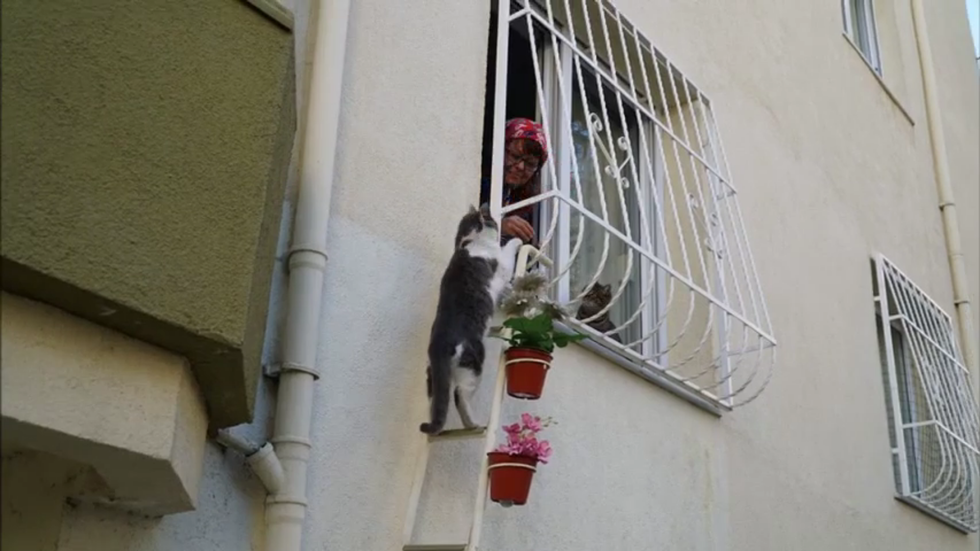 In the winter time, outdoor cats often don't have shelter. That's why a woman in Turkey build a feline-friendly ladder to transport the kitties directly from the street into her living room.
Now stray cats can climb the ladder any time they want and get out of the cold for as long as they want. Even the neighbors have approved of this cat ladder since it helps care for stray cats that might get cold without it.
To read more about this cat ladder in Turkey, click here.