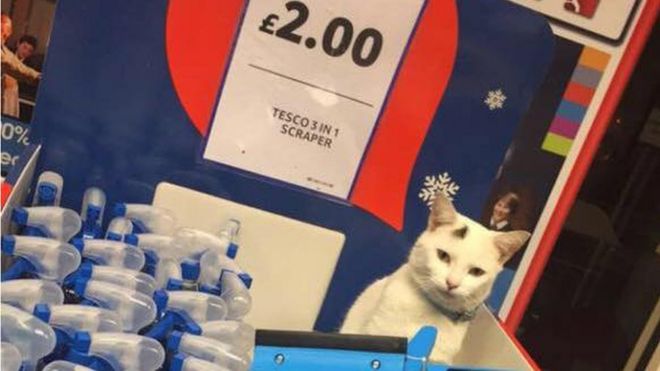 Although eighteen-month-old Milo belonged to the Barnes family, Milo preferred to spend his days across the road in the Tesco store in Penzance. Shoppers came to recognize Milo and expect to find Milo in the aisles, greeting customers.
Unfortunately, Milo recently passed away after being hit by a car. Fans of Milo mourned the  loss of the supermarket cat, which goes to show you that even a single life of a pet can have a huge affect on people in ways you might never expect.
To read more about Milo, the supermarket cat, click here.