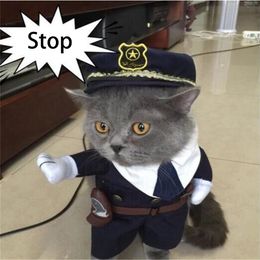 In Moody, Alabama, the police department noticed a rash of break-ins in their evidence department. Fortunately the intruders were only mice, but after exterminators failed to kill the mice, the police decided to get a cat instead.
Named Watson, this police cat's job is to protect the evidence room from mice. Watson hasn't killed a mouse yet, but the police haven't seen any mice around so Watson has apparently scared the mice away.
To read more about the cat protecting the police in Alabama, click here.