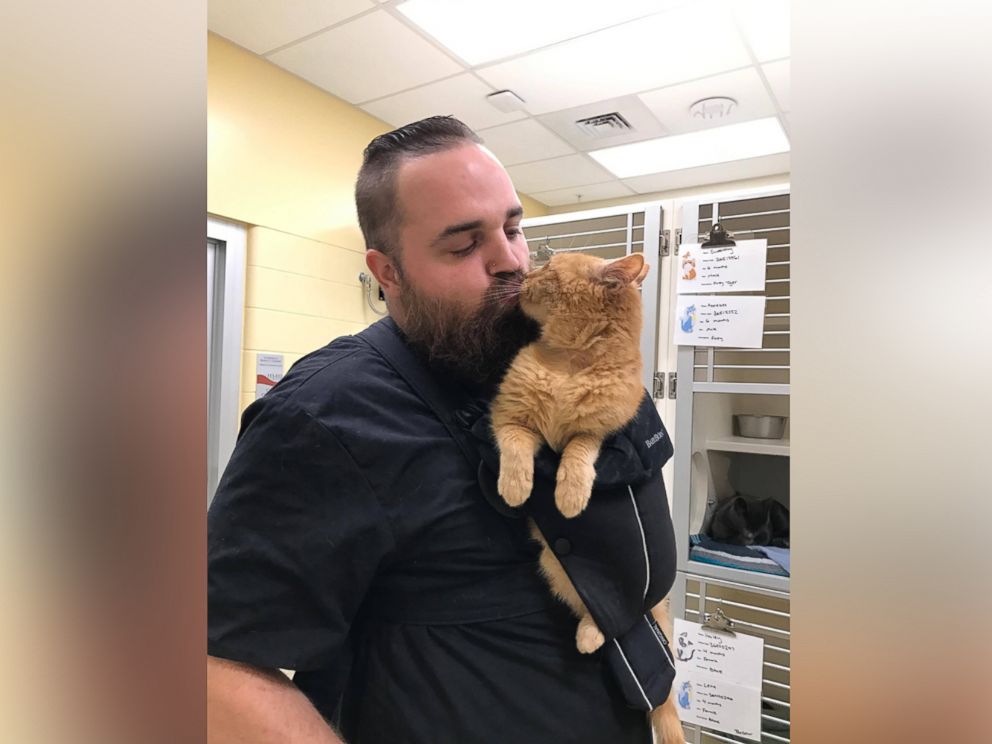 It's never too late for anything. When a family could no longer care for a 15-year old cat named Dougie, they put Dougie in an animal shelter. Normally older cats have a hard time finding a new home, but Dougie liked being held so much that animal shelter workers started taking and sharing pictures of themselves, carrying Dougie around.
Those pictures sparked interest in people wanting to adopt Dougie and finally that all paid off when a new owner offered to take Dougie home. Now Dougie has a new home and hopefully more people will realize that if they can't have Dougie, they can always adopt another cat instead.
To read more about the 15-year old cat that found anew forever home, click here.